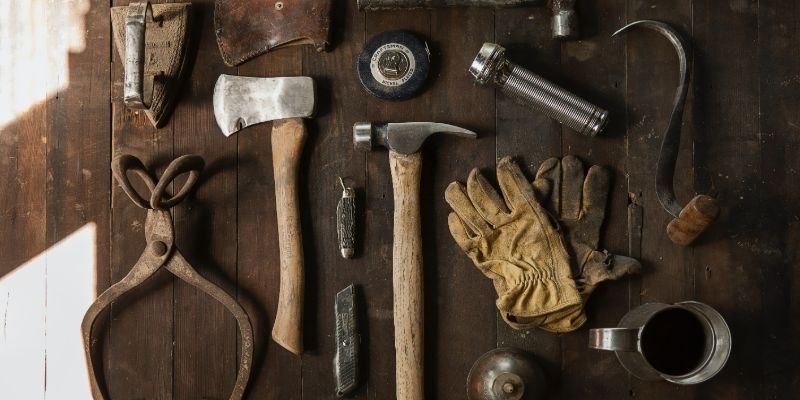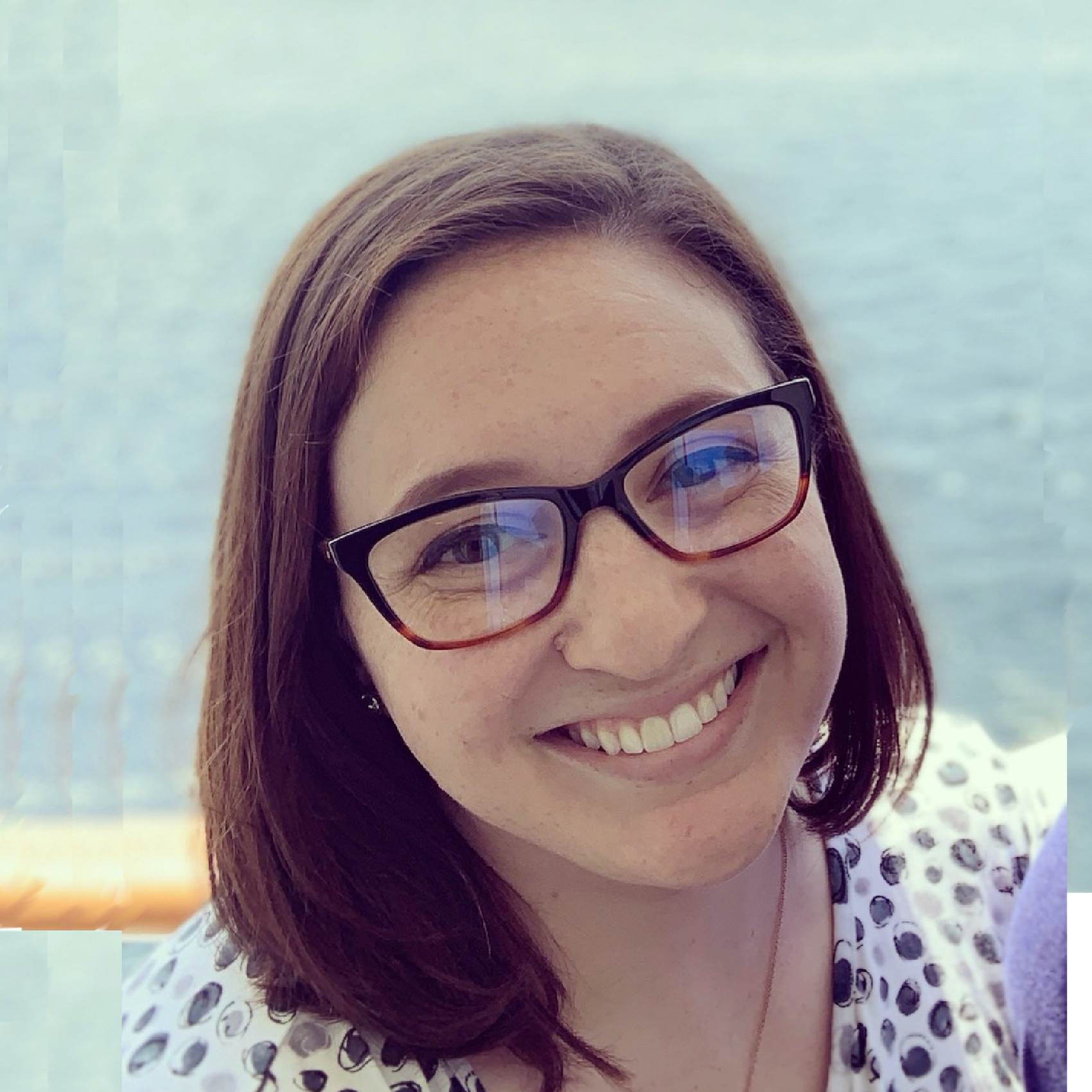 By Taryn Hefner
Taryn runs Marketing at Join It and is a lover of all things data! You can frequently find her experimenting in the kitchen, absorbed in a book, or brushing up on her Python coding skills.
If you've been following our blog for a while, you may have noticed a new author in March. I guess I should properly introduce myself! I was brought to the marketing team at Join It because I have a lot of experience in a lot of different aspects of marketing. However, the one that will always be closest to my heart is search engine optimization.
I've been involved in SEO for almost ten years now, and one thing I'm passionate about is making sure that SEO can be done effectively while on a budget! Whether I had money to spend or was working with limited resources, I always kept a list of free resources when the time came to pull a necessary data point. This list is by no means exhaustive or comprehensive, but it should be a good starting point.
My philosophy is that SEO is a three-pronged approach. Any well-performing site will need to create content, make sure that content is indexed and available in search engines, and then analyze what makes that content perform well (or not). With that in mind, these tools are separated into those three categories: Content Generation, Crawling and Indexing, and Analytics.
Let's get to it!
Content Generation
Alright, you have your website up and running with your products, contact details, or event information… now what? Now, you work on building up your relevant, helpful content! Answer your users' questions, explain how products work, or give overviews of what to expect from an event or fundraiser. Here are some additional sources to help generate some ideas for your next great content campaign.
Twitter
While it may not be the most scientific way to go about your content generation, browsing Twitter can be a great way to see what's top of mind in the cultural zeitgeist. Dig into some of your industry hashtags, see what big names in your field are talking about, and look at what some of your followers discuss.
Google Trends
Use Google Trends in a similar way to Twitter. For broad idea generation, this can be a great starting point. The homepage will automatically present recently trending searches, but you can also input your own search and find related searches, where in the world or country that search is most popular, and a historical index about the popularity of that search term.
Google Alert
No matter which industry you're in, you should be using Google Alerts for your brand name. If you're a freelancer or your name is attached to your business, you should also be adding your name to Alerts. Whenever you get a notification and have verified that it's relevant to you, make sure there's a link from the original site to your website. Reach out to the author or webmaster, or use the website's contact form if they have one. You want that link juice, but even if they stipulate that they'll only add a nofollow link, you're still making it easier for consumers to find you, and that's the main goal.
Tip: If they ask for payment before the link can be inserted, pass on the opportunity. Paying for links is against Google's Webmaster Guidelines.
Moz Keyword Explorer
While Moz has a great suite of tools on their paid plans, Keyword Explorer is available for ten searches per month, even if you're on their free plan. Find keyword suggestions, monthly average search volume, and a search engine results page for any keyword. Keyword suggestions can be incredibly valuable, especially if you're looking to answer questions for your customers since the tool allows you to display keyword suggestions that are questions and then sort by monthly average search volume.
Google Keyword Planner
Granted, Keyword Planner is best if you're using Google Ads, otherwise the ranges in average monthly search volume that the tool displays can be pretty broad. While it can be directionally helpful, it's best not to put too much stock into individual numbers. That said, this tool can help you discover new keywords and get search volume forecasts across all the keywords you add to your plan. One extra helpful feature is that while you can enter or paste keywords into the provided field to get search volume and forecasts, you can also upload a file if you already have one ready to go.
Bonus Tool: Canva. This one isn't necessarily a content generation tool, but it is a great free way to create graphics for the content you do create. Use templates or create your own design from scratch. Their stock image selection can be limited, so I usually use Canva in conjunction with Unsplash to create original designs for channels like Pinterest or Twitter.
Answer the Public
Answer the Public is one of my personal favorites for finding questions about a product and adjacent topics. It functions like a regular keyword research tool, but all results are organized by questions, by a preposition, comparison, or related searches. You can also categorize the keywords alphabetically if you prefer!
Crawling and Indexing
For all the time you spent researching and creating your content, you want to make sure that Google can actually find it! This is where crawling and indexing come in. Ensure that your website is crawlable and free of errors, and then make sure Google has discovered and crawled it so it can be served in search results.
Screaming Frog
This one is a fan favorite among SEOs and is especially helpful at the free level for smaller sites or quick audits. While the paid version of Screaming Frog doesn't break the bank, the free version will let you crawl up to 500 URLs. Find broken links, bad redirects, and a host of other page-level issues.
Bonus Tool: Xenu. This one is a tool I find to be divisive. It hasn't been updated in a decade. The website that it lives on is as basic as it gets, but does treat you to some pixelated alien images. And yet, it's a great back-pocket Windows-only tool that will help you find broken pages and server issues with no URL limit with a simple, easy to use interface!
Google Search Console
Search Console will be your ticket to understanding what's in Google's index (and therefore servable in search results) versus what's being excluded and why. This tool can tell you if there are any crawl anomalies, pages with redirects, duplicate URLs, or URLs with crawl issues.
Analytics
Your SEO efforts will be useless without analytics tools. How do you know what's working? How do you figure out where your pain points are? Every website needs a tool to help you understand traffic to and around your website.

Google Analytics
Would this really be a list of free SEO tools if we didn't include with Google Analytics? If you only take away one tool from this list, let it be Google Analytics. Insert one snippet of code on your website, and you'll have an insight into your users' behavior, activities, site searches (if enabled!), and more. It's free, it's robust, and it's easy to implement.
Tip: Use annotations! Whenever you see an uncharacteristic dip or spike in traffic, make sure you use GA's built-in annotations to note the cause if you can pinpoint it. That way, when it comes time to review performance (say, with essential stakeholders), you won't be stuck trying to figure out what happened three months ago.

Bonus Tool: The Tag Assistant extension for Chrome is a quick and easy way to make sure you've implemented the code correctly, or if there's already code on the website you're evaluating.
Google Search Console
Okay, yes, I'm adding something to the list twice. It's just that it does these things so well! Search Console is your answer to seeing your keywords listed as (not provided) in Google Analytics. Google has been slowly expanding the offerings within Search Console. Still, it's a great basic tool to see how your organic traffic is doing separate from your overall site traffic in Google Analytics.
MozCast
Wondering if the unpredictable traffic you've seen the last couple of days is just you? Head on over to MozCast, the user-friendly weather report for Google rankings. The higher the temperature and the stormier the weather, the more the rankings have changed. While it doesn't provide a forecast, the 30-day history can be invaluable in diagnosing traffic changes at a glance.
Wrapping Up
The landscape of SEO tools is vast and dense, and it's easy to be overwhelmed by all the options! Hopefully, this list will help you narrow down what you need from these tools and get started on your SEO journey. Questions? Comments? Did I miss your favorite tool? Let us know!