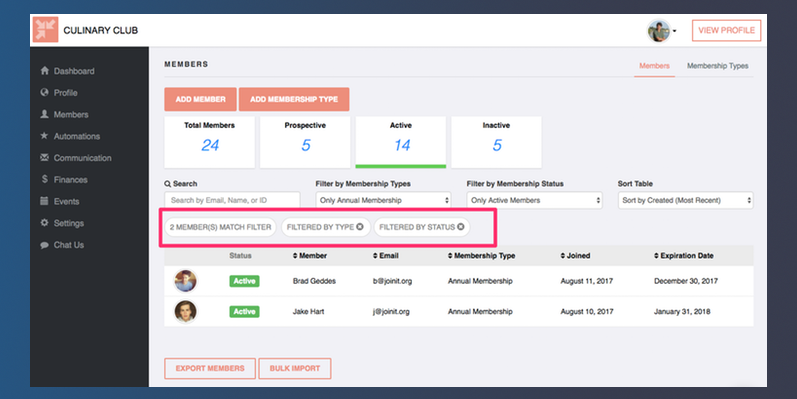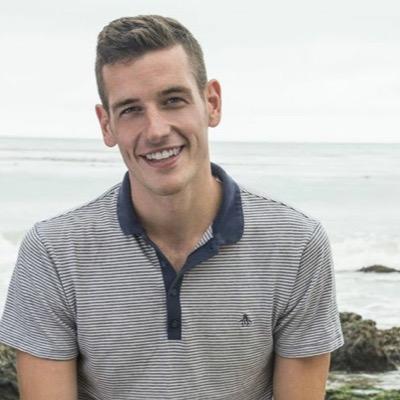 Software Developer / Founder at @JoinIt, membership software NGOs & SMBs.
The member table tool is one that we regularly review here at Join It. While we look to integrate with best-in-class services for many of the regular tasks an organization needs to accomplish, the member table sits squarely in the mix of features we keep in-house.
As a result, we focus much of our energy (and resources) on making this tool more intuitive, powerful, and easier to use-- and we are super excited about some recent upgrades!
More Powerful Analytics:
Multi-Criteria Search: Hunt for groups of members that share multiple criteria. Now, you can hone in on member cohorts based on membership tiers and status (e.g., active, prospective, etc.)

Search Result Count: We now include a running tally of members that fit the specified criteria

Clearing Current Search Settings: This one feels like a no-brainer, but we are excited to offer the option to quickly remove any set search criteria to return to the original, unfiltered member list.

Enhanced Sorting: We've added a few more sorting options to the member table. Now, you can list your members by various dates and alphabetically across different data fields like name, email address, and membership type.
Beyond the enhanced in-app functionality, keep in mind that we make it simple for you to export a list of your member data at any time. Sometimes it's just easier to use spreadsheet software for analytics. You can always find the "Export Members" button at the bottom of your member table.
If you have any specific requests for improvements to the member table, don't hesitate to shoot us a note at support@joinit.org.